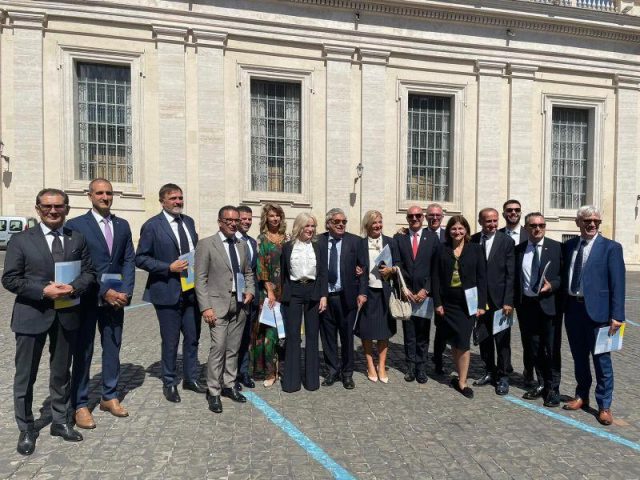 Partner of the law office K&F Advokati and member of the General Council of Confindustria Est Europe, Dubravka Kosić, took part in the General Assembly of the Confederation of Italian Industry (Confindustria) held in the Vatican.
It is a leading Italian organization that represents Italian manufacturing and service companies with a member base of over 150.000 companies, and during the coverage of the meeting, the head of the Roman Catholic Church, the Holy Father Pope Francis, received the participants of the assembly.
During his address, Pope Francis called entrepreneurs "an essential component in building the common good", which is "the primary engine of development and prosperity", pointing out that these are difficult times for everyone, including the business world. He noted that the pandemic has burdened many production activities, which has harmed the economic system. "Furthermore, the war in Ukraine and the energy crisis have further aggravated the situation," the Pope said.
He appealed to entrepreneurs and assembly participants to join efforts in order to establish a different economic system, emphasizing the importance of sharing through job creation, philanthropy and fair taxation, and reiterated the importance of job creation, work for everyone and above all for the youth, because how stated that "companies without young people lose innovation, energy and enthusiasm".