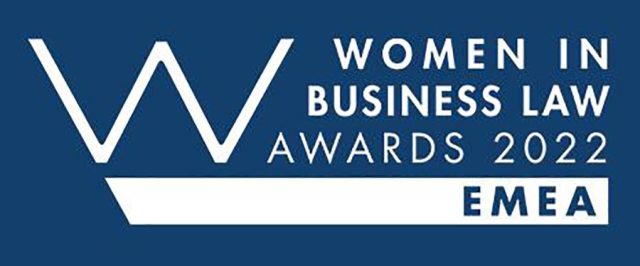 An entrepreneur is not only the founder or owner of a company. The entrepreneur is a brave woman with a vision, ready to accept business risk, strategic planning and runs the business, constantly improves it and provides selfless support to other business women.
In our law office, which has been dealing with corporate law for over 30 years, and whose partner is a woman, Ph.D Dubravka Kosić, we have nurtured gender equality since its foundation and are proud of the expertise, professionalism and successes of our colleagues.
This was also recognized by the organizers of "The Women in Business Law Europe Awards", who, based on strict criteria, included K&F Advokati in our selection (second place) as one of the most advanced leading law firms in Eastern Europe.
The Women in Business Law Europe Awards recognize women around the world who make a strong contribution to the practice of business law, develop innovative projects that highlight gender diversity and support women in law practice.
More about "The Women in Business Law Europe Awards" on a link below https://awards.womeninbusinesslaw.com/