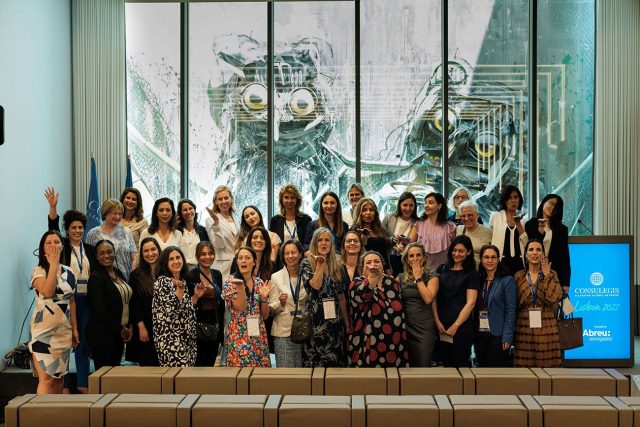 Partners of the K&F Advokati PhD Dubravka Kosić and Mihajlo Bakrač recently participated in the three-day CONSULEGIS annual conference, hosted this year by the law firm Abreu Advogados from Lisbon.
One of the biggest events in the history of CONSULEGIS, which gathered over 160 participants from all over the world, with several new formats enabled both old and new members to connect on numerous levels, live interactions, discussions, but also pleasant socializing.
After the first day when the elections for the Assembly and the CONSULEGIS Board were held, two dynamic days followed with a total of 10 workshops and panel discussions that took place at the same time in parallel sessions.
We had workshops on labor and immigration issues after covid, with special focusing on teleworking. Company presentations, taxes and restructuring, then on IT and data protection issues, Panel discussion in regarding the use of evidence in trials, is very insightful and entertaining panel discussion on avoiding disputes in Family Matters, with our member Clive Beer (Savills) and a very special guest Matthew Fleming (Stonehage Fleming), as well as rich presentations on trade and customs and intellectual property issues, among others. Click here to see it all presentations.
Leading world authority in business networking and personal branding, lawyer Itzik Amiel left no one indifferent to his sessions, as well as the workshop of Tara Thornton, marketing and business development expert from Abreu and Sirius legal, on how to use social media wisely and improve your professional image
Participants opened and shared their experiences at a workshop on emotional intelligence and mental health, led by a group of young lawyers, and a big surprise for all participants: CONSULEGIS book of photographs created in secret during 30 years of work, trust and friendships of members of this prestigious organization.
The next meeting of CONSULEGIS members is scheduled for October 27 and 28, 2022 in Venice.
See more about the CONSULEGIS annual conference here.