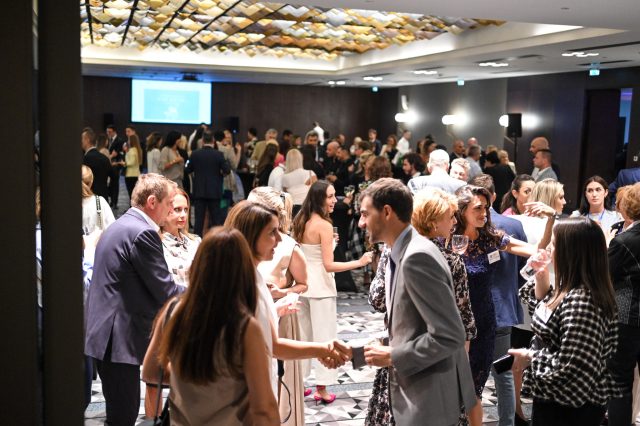 In the organization of 13 bilateral chambers in Serbia, the traditional annual International Networking Cocktail was held at the Metropol Palace Hotel in Belgrade, and our office as a member of the Italian-Serbian Chamber of Commerce was represented by the partner of K&F Advokati Mihajlo Bakrač.
More than 350 companies participated in the cocktail party, and the focus of the evening was on networking and creating potential cooperation between members of bilateral organizations.
In addition to members of the Italian-Serbian Chamber of Commerce, this year's International Networking cocktail was attended by companies from the Belgian-Serbian Business Association, the Canadian-Serbian Business Association CANSEE, the Croatian Chamber of Commerce, the Dutch-Serbian Business Association, the French-Serbian Chamber of Commerce, the German-Serbian Chamber of Commerce Chamber, Hellenic Business Association of Serbia, Japanese Business Alliance of Serbia, Nordic Business Alliance, Slovenian Business Club, Swiss-Serbian Chamber of Commerce and UAE & Serbia Business Club.
The guests were welcomed by the representatives of the chambers, and on behalf of all the business associations present, Ms. Fanina Kovačević-Popaz, executive director of the Hellenic Brewery Association in Serbia, gave a welcome speech. The guests had the opportunity to socialize with each other, talk, exchange experiences and business ideas.