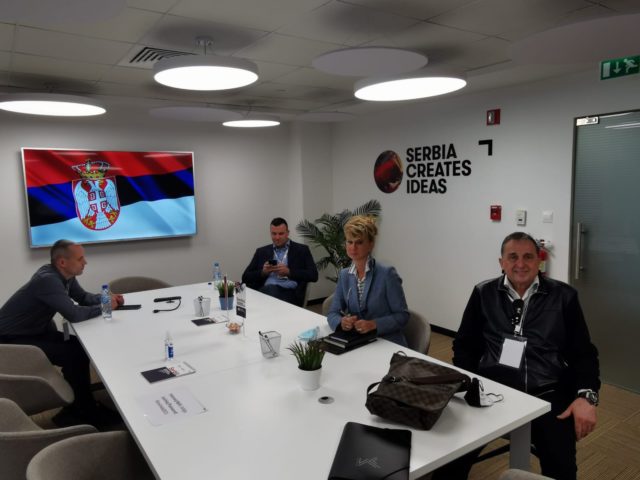 The partners of the K&F Advokati Office at the largest world fair, World Expo 2020 Dubai, were representatives of the delegation of the Serbian Chamber of Commerce. World Expo 2020 will be held from October 1, 2021 to March 31, 2022, with a delay due to the Covid-19 virus pandemic.
On the occasion of the Statehood Day, our country presents the potentials of its agricultural sector at the VIII thematic week, which has as its subject "Agriculture and Food".
As part of the delegation, our lawyers PhD Dubravka Kosić and Mihajlo Bakrač attend investment conferences and business forums.