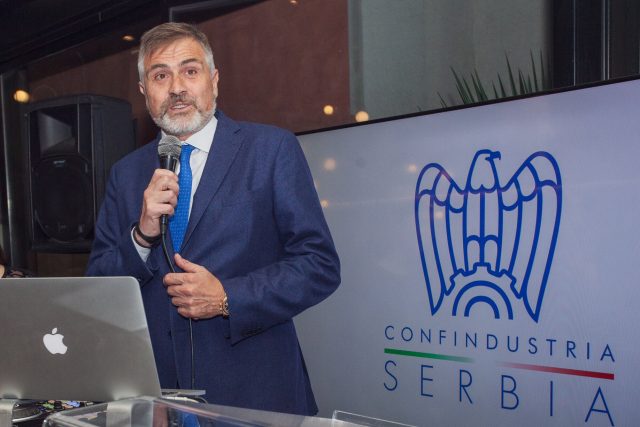 Marking another year of successful business, Confindustria Serbia organized a New Year's cocktail for its members, partners, associates and friends on December 13th.
In an informal atmosphere, another year of continued building of strong cooperation between Italy and Serbia, a year of new projects and numerous events was jointly celebrated.
Addressing the guests and at the same time congratulating the upcoming holidays, the president of Confindustria Serbia, Patrizio Dei Tos, reminded that entrepreneurs are the foundation of every society, and that it is they who should write the history of the economy, development and progress towards a better life and a better society.
Ambassador of Italy in Belgrade H.E. Luka Gori, stated that Confindustria Serbia is the most important association of businessmen in Serbia, which will continue to work on improving the business of businessmen and on the internationalization of Italian companies in our country. He emphasized that the year 2023 will certainly further strengthen the friendship and cooperation between Serbia and Italy.
As a long-time member of the Board of Arbitrators of the Confindustria Serbia association, our office was represented at the traditional cocktail party by PhD Dubravka Kosic.
Find out more about Confindustria Serbia at the link.